How to pay for your Together Always ashes jewellery
Here at Together Always we understand that ordering memorial jewellery can be an emotional process.
We have been working together to make the experience as pain-free and as simple as possible. One of the aspects we looked into was the process of paying for your jewellery.
There are several different ways in which you can pay for your item(s):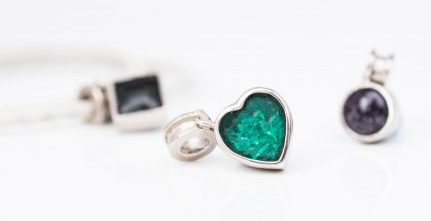 While on our website, add the products you want into your 'basket' and then you can choose to pay online using either:
We will then send you our full order pack including a secure ashes pouch and envelope so you can send the ashes to us to make your jewellery.
Many of our customers prefer to receive an order pack first before making their order.
We will send you a free order pack which includes our full product catalogue and order form, as well as everything you need to securely send the ashes to us.
You can post your order and send your loved one's ashes to us whenever you are ready, and then we will begin the creation of your jewellery.
When you order like this, you can choose from the following payment options:
Cheque
Bank transfer
Calling our payment hotline: 0116 267 7148
All the instructions on how to pay are listed clearly in the order pack you will receive, but if you do have any questions please do not hesitate to contact us.