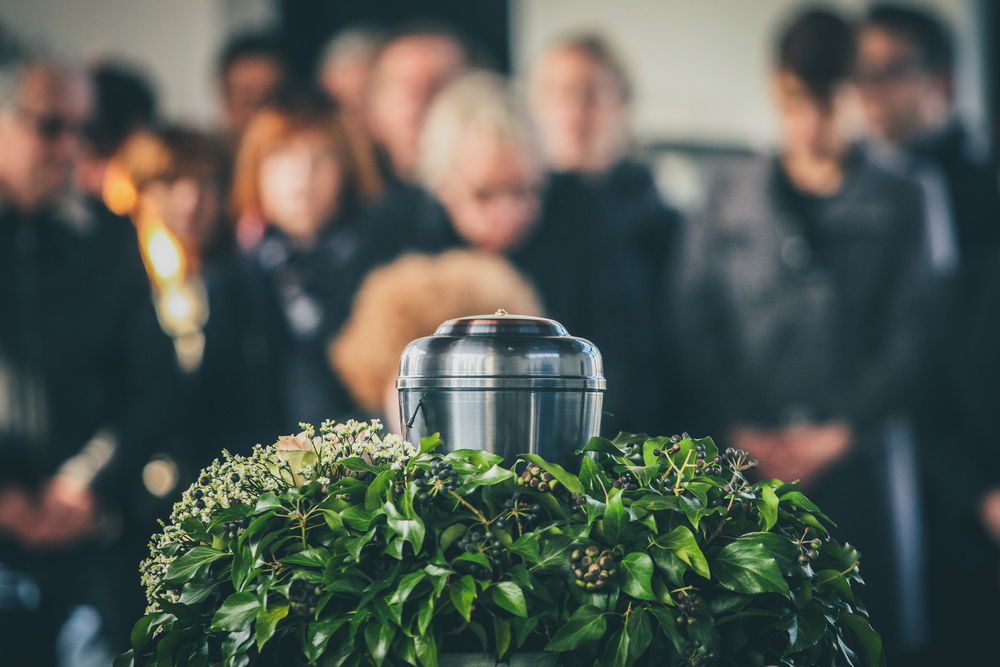 A direct cremation, sometimes referred to as a 'Cremation Without Ceremony', is for those who would prefer a more simple and less expensive funeral.
Direct cremations are different from traditional funerals as there is no funeral service.
As a direct cremation doesn't involve the full formal funeral service or any pre-funeral events, a lot of the costs associated with a traditional funeral are avoided.
Features of a direct cremation include:
The body is cremated immediately after death, so you only need to engage the services of the crematorium rather than a funeral home. This can help you save a significant amount of money.
The body will usually be cremated within a simple container rather than a decorative and more expensive casket.
As no funeral home will be involved, there is typically no viewing, visitation or wake prior to the cremation ceremony, which also means there are no embalming or other costs associated with the preparation of the body.
A quick cremation means you are free to arrange a memorial service at a later date.
Getting the ashes after a direct cremation
The process of receiving the ashes of your loved one following a direct cremation will differ slightly depending on the provider. Usually, there will be several options, such as:
Ashes can be collected in person directly from the crematorium – this is typically at least two days after the crematorium, and you will be advised on the time scale at the time of arranging the cremation.
The ashes can be delivered directly to you. This can take up to 28 days from the date of the cremation and usually requires an additional fee of around £100.
The ashes can be scattered in the crematorium's garden of remembrance or a similar site. This will be an unattended scattering ceremony.
When you have received the ashes, you might consider using a small amount of them for one of our jewellery items. Take a look at what we offer:
How much does a direct cremation cost?
Just like a traditional cremation service, the price you can expect to pay for a direct cremation depends a lot on whereabouts in the country you are.
Funerals are typically more expensive in the South East, and least expensive in the North and in Scotland.
If you choose to arrange a direct cremation with a provider such as the Co-op you can expect to pay anywhere between £900 - £1400. This is slightly more expensive than dealing direct with a crematorium, but the advantage is that your provider will deal with everything for you.
If you do choose a direct cremation provider, make sure you are aware of their terms and conditions before you sign up. For example, you won't be able to choose the crematorium or the time of the ceremony - that will be left for the provider and their chosen crematorium to arrange.
You should also check for any hidden costs. For example, some providers may not include the crematorium fee in their advertised 'fixed price' - which could add as much as £500 to the amount you end up paying. You may also be charged a mileage fee depending on where you live, where the body has to be collected from etc.
Another potential hidden cost is the doctor's fees. Many providers will include these costs in their price, but others may not so make sure you check.
All of the ashes jewellery items we make here at Together Always feature a glass setting to clearly display the ashes at all times. We see a lot […]