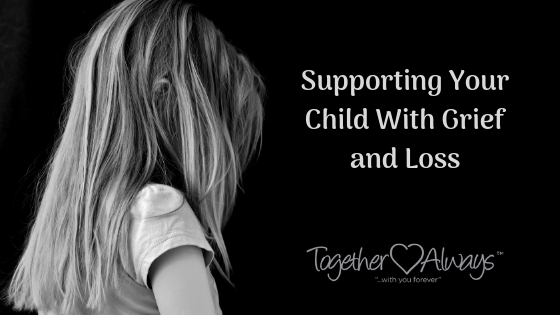 If your child has experienced a loss or bereavement, it can be a challenging time for them and the rest of your family. Below we have listed help and advice to help you support your child, and you can also find more information in our Help with Grief guide.
When a family member or close friend passes away, it can affect everyone and it is important to support children during what can be an extremely difficult and confusing time for them. Young children can also experience grief when someone close to them leaves permanently or is absent for a long time. They can also feel bereaved following the death of a pet – which can be a devastating experience for a small child.
A child's response to grief can depend on a range of factors, such as:
How close the child was to the person, and how involved the person was in the child's life
Whether the bereavement was sudden, or expected
The circumstances surrounding the death
How the rest of the family and wider support network deal with the bereavement – with religion and culture having an impact
The way a child may respond to death can also depend on their age:
Infants and toddlers can feel a loss that affects how they are cared for and their day-to-day routines, which could lead to them becoming more anxious and needy.
Pre-schoolers typically view death as a temporary and reversible condition, much like their favourite cartoon characters who frequently 'die' and 'come back to life'.
From the age of five, children tend to understand the basic facts of death, and that it happens to all living things. They begin to understand that death is a permanent separation and that dead people are no longer around.
Young children often feel that they are the cause of what happens around them, and can subsequently feel responsible for the death e.g. because they were being naughty.
Teenagers understand the concept of death and bereavement much like adults. They are aware of the feelings and grief of others, but will typically struggle to put their own feelings into words. They may also 'hide' their feelings so as not to upset others.
Siblings could react very differently to loss. Whereas one sibling may be immediately and openly grieving, another may not show any signs of grief for some time.
What to do to help your child deal with grief
There are a lot of things you can do as a parent to help your child come to terms with bereavement. The following actions can really make a difference:
Be honest and open with your child. Explain as well as you can, using age-appropriate language, why the person dies and what it means. We can naturally find it difficult to say the words and tend to use softer expressions like 'gone to sleep' or 'gone to heaven'. Although you feel this may reassure the child, it can also add to the confusion they feel following a bereavement.
Try and answer all the questions your child may have about death and loss, even though it is likely to be uncomfortable and even painful for you to do so. It's OK if you don't have all the answers (who does!?), so don't be afraid to say you don't know.
Try to listen and understand how your child is feeling. If you sense they blame themselves, reassure them that it is not their fault.
Reassure your child that you are always there for them, in case they are worried about being left alone or abandoned.
Don't be afraid to show and express your own feelings and emotions. By showing your own grief you can encourage your child to be more open about how they are feeling.
Sometimes a child can 'forget' that a person has passed away and believe they are still alive. This is normal in the first few days and weeks following a bereavement, but if it persists beyond that you should seek counselling support.
One of the best ways to help your child come to terms with a bereavement is to prepare them for the changes they may face as a result. Losing a loved one can have a dramatic effect on the child's routine and structure, so reassure them about what will stay the same and what will change.
Talk to your child about how they would like to say 'goodbye', such as lighting a candle, letting off balloons, writing a letter, making a memory box and so on. This can help give the child a sense of control and ownership of the situation, as well as helping them verbalise their feelings.
Take care of yourself. Although you will feel the well-being of your child or children is your priority, it is important to also make time for yourself to grieve your loss. The better you look after yourself, the better you will be able to support your child.
Take care of yourself. Allow yourself time and space to grieve for your own loss. The more you look after yourself, the better able you will be to support your child.
Warning signs to look out for
Everyone deals with grief differently, and you may find your children deal with it in their own special way. There is no right or wrong way to deal with and come to terms with a bereavement, but if you are worried about your child in any way you should seek help from your GP as the first point of contact.
Some warning signs to look out for include:
A long period of sadness or depression
Reduced interest in daily activities
Withdrawing from friends
Inability to sleep, loss of appetite, fear of being alone
A sharp drop in school performance
Acting like a much younger child for a long time
Denial about the death
Imitating the dead person all the time
Talking repeatedly about wanting to join the dead person
Coping with the loss of a loved one can be hard, but you don't have to go through it alone. Bereavement affects us all at some point and […]