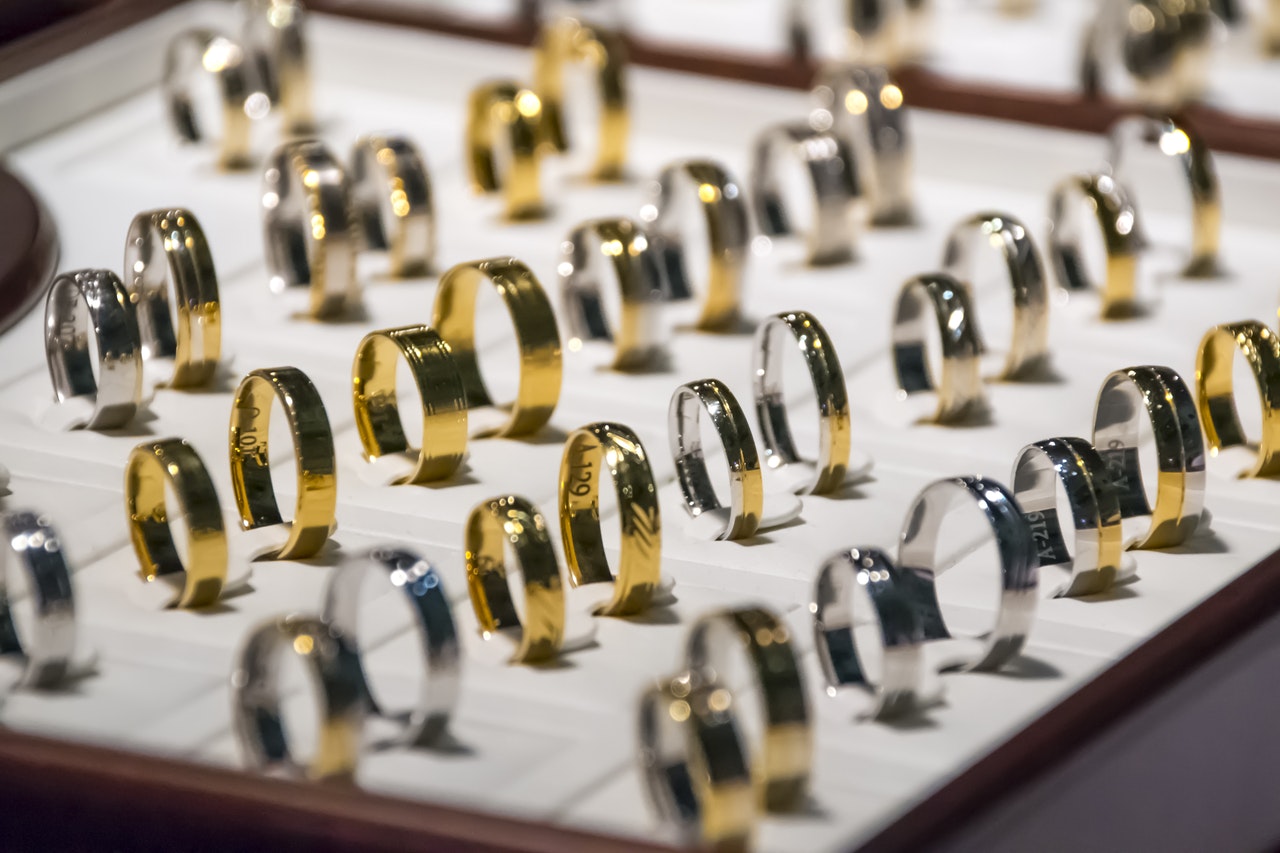 Ring sizing is tricky – particularly if you are purchasing a gift. Simply put, an inside circumference measurement is taken in millimetres which corresponds to a particular letter – the ring size.
We've put together a handy table with the ring size measurements below, or alternatively you can get in touch with us for a free ring-sizer.
| | | | |
| --- | --- | --- | --- |
| Ring Size (UK) | Circumference (mm) | Ring Size (UK) | Circumference (mm) |
| A | 37.8 | N | 53.8 |
| B | 39.1 | O | 55.1 |
| C | 40.4 | P | 56.3 |
| D | 41.7 | Q | 57.6 |
| E | 42.9 | R | 58.9 |
| F | 44.2 | S | 60.2 |
| G | 45.5 | T | 61.4 |
| H | 46.8 | U | 62.7 |
| I | 48.0 | V | 64.0 |
| J | 48.7 | W | 65.3 |
| K | 50.0 | X | 66.6 |
| L | 51.2 | Y | 67.8 |
| M | 52.5 | Z | 68.5 |
Are there any variables on ring size?
There are some variables with ring size dependant on ring style – for example if you choose a ring with a thicker, deep band width you are likely to need to go one size up, whereas thinner bands are likely to be more true to size.
Beware of downloadable/printable ring sizers online – how it appears on your screen may be inaccurate and there may also be variables in how your printer compiles the information when printing.
When should I measure?
A ring should fit comfortably – tight enough not to fall off, but also loose enough to slide over your knuckle with little pressure.
Finger sizes can slightly vary according to the time of day and the weather – avoid measuring when you're cold, fingers can be around a size smaller.
It is best to measure near the end of the day, when fingers are warmer, and ideally measure 3-4 times to make sure you get an accurate measurement.
How can I measure my partner's ring size if I'm planning a surprise?
There are some ways you can secretly obtain your partner's/gift recipients ring size ahead of purchasing a ring.
The simplest way is to borrow a ring already worn by that person. If you are purchasing an engagement ring then it is unlikely they are already wearing a ring on the correct finger (third finger, left hand) so your best bet is to use a ring worn on the middle finger and size down a size or two.
Draw around the inside of the ring that you are using on a piece of paper. Measure the circumference of that drawing and use our table to give you an approximate guide to the ring size letter that corresponds to that ring.
Another tip is that if your partner sleeps heavily – use our ring sizer in the night. Just be prepared with a good reason for if you get caught!
Friends and family may also be a good source of help for working out the ring size needed.
They might be able to surreptitiously find out the ring size without raising as much suspicion. If family members are a similar build they may also be able to give you a good indication of ring size by measuring themselves. Just make sure you swear them to secrecy!
What if I still don't know what size to get?
If you are still not sure then choose what is likely to be a slightly bigger size – it is easier to make a ring smaller than it is to make it larger while still maintaining the design integrity of the ring.
Also, the ring being too big will reduce the likelihood of any awkward moments at the proposal itself, compared to if the ring just won't go on the finger!