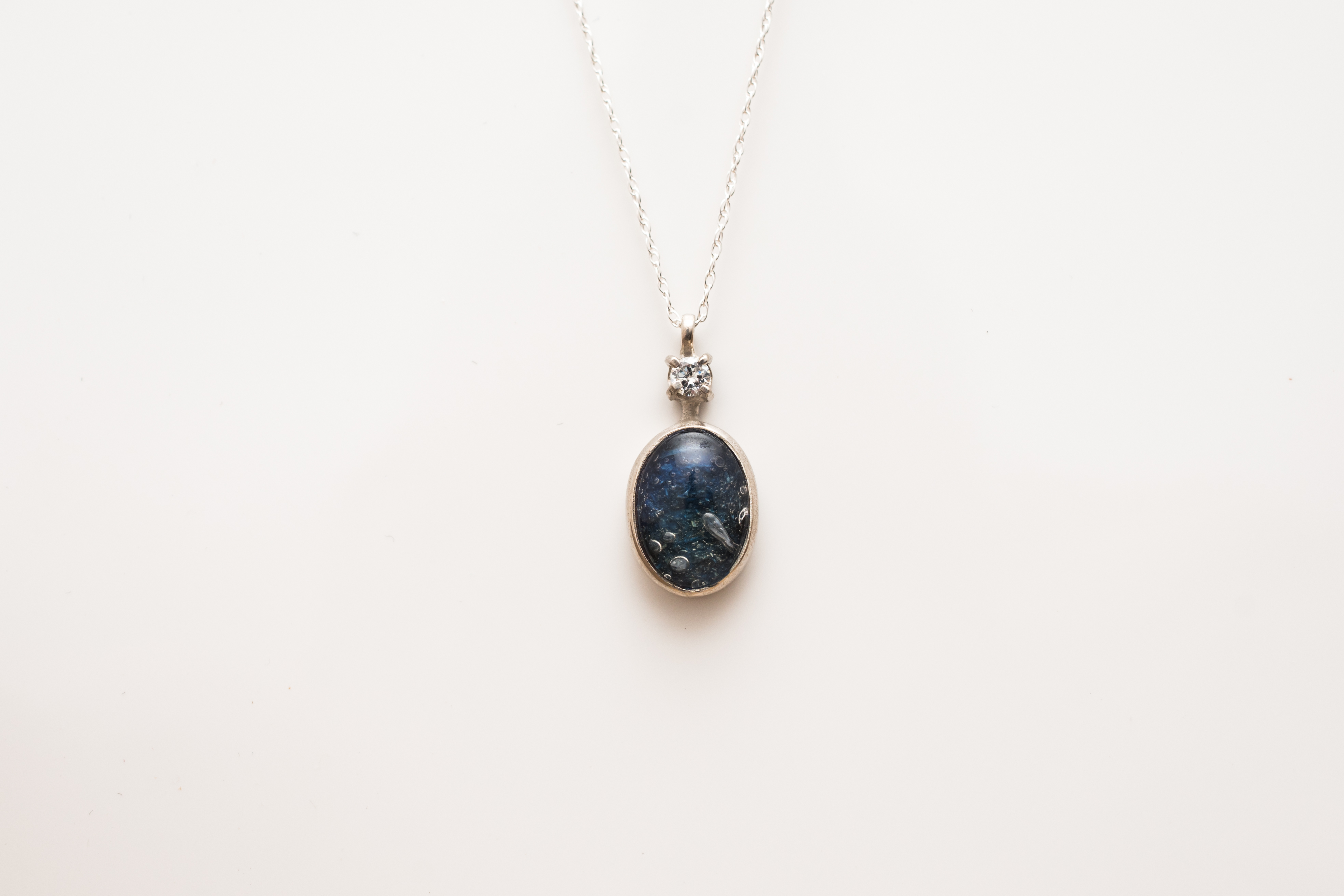 At Together Always we ask all of our customers to tell us a bit about themselves and what they think of their new jewellery. There's no obligation to provide a testimonial, and we respect all of our customers' privacy so no names are ever associated with the testimonials.
My grandma sadly passed away just over 12 months ago and it hit me extremely hard. I was very close to her and would see her on a daily basis. After we scattered her ashes, her 5 grandchildren were given a little of them to keep. I came across 'Together Always' on facebook and contacted them to find out more information.
The idea of having a ring or a necklace with my grandma's ashes in really appealed to me. It would be something I could wear every day and always have her with me.
Together Always sent me a brochure and I chose the smaller silver ring in emerald green, which was her favourite colour. In the pack that I received there was a small sealed bag for me to send the ashes and ring sizer for me to let them know my desired size. I made the payment  by bank transfer and sent the ashes to them, which didn't cost me anything as it was pre-paid. Three weeks later I received my ring by special delivery and could not have been happier. I wear my ring every day and have had so many complements on it. I could not recommend Together Always enough. The service was brilliant and the product itself is stunning.
If you are interested in Together Always' range of memorial jewellery, request an order pack today